Project to rebrand OSU's Fairbanks and West Art Galleries and create a website for them.
This was a collaborative project where we explored the process of web design from wireframes to mockups.
The website mockups are populated with exhibit information and photography. The new brand identity and website separates the gallery from OSU's aggressive orange and black branding.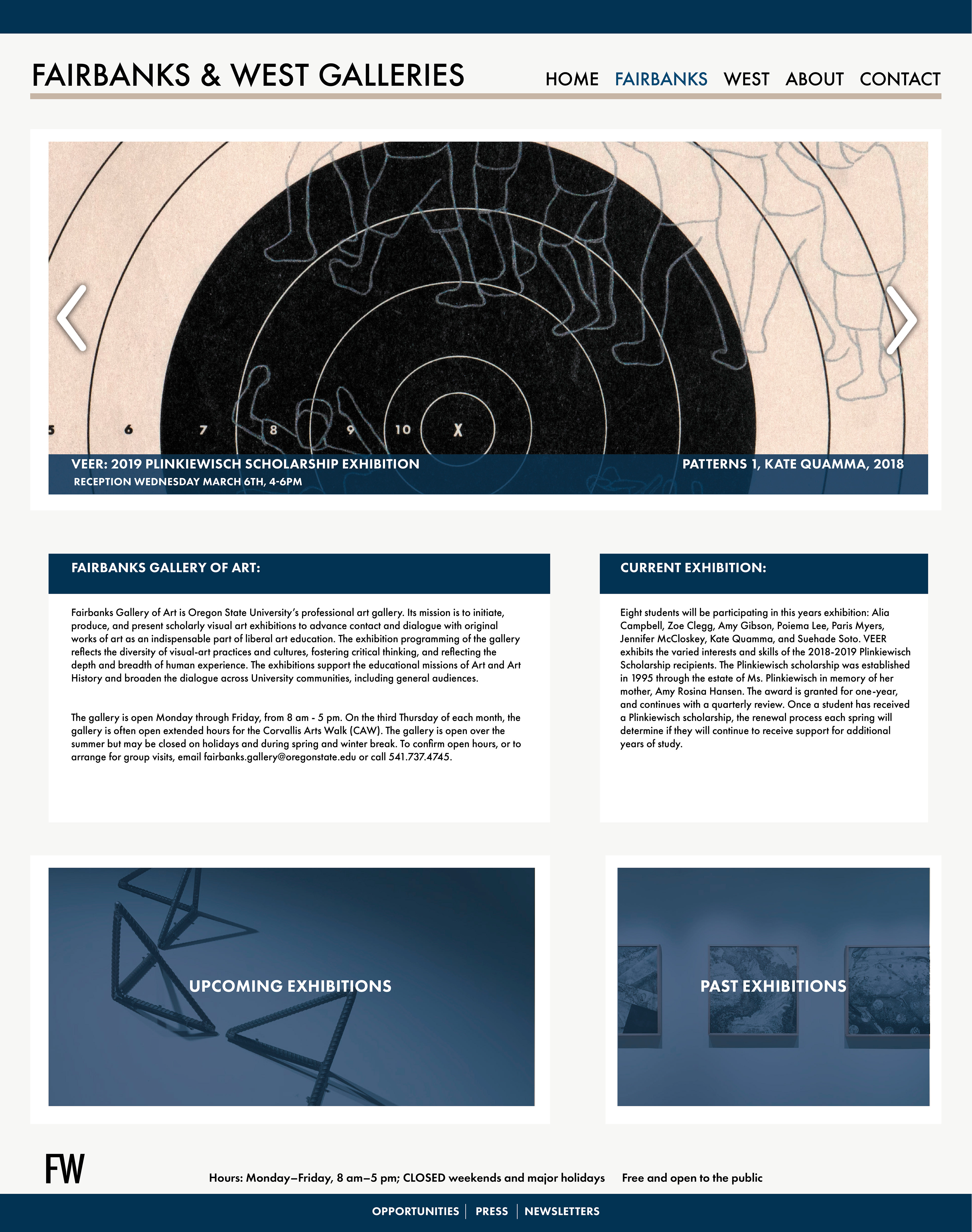 Project done in collaboration with Alek Newton and Yinan Yu