UI design /  iOS app design / adobe Xd 
UI and UX design for Dine In a customizable meal-planning app
The goal for this project was to solve a problem experienced in day-to-day life. 
Meal planning can be a daunting task, especially for people who don't have very much time. 

Dine In is an app that takes into account recipe prep-time and user's dietary restrictions to provide personalized recipes. Then users can add these recipes to their weekly meal-planning calendars. This app saves time by creating a grocery list based on the recipes users have added to their weekly calendar. Registered users can also save their favorite meals to easily add them to future weeks.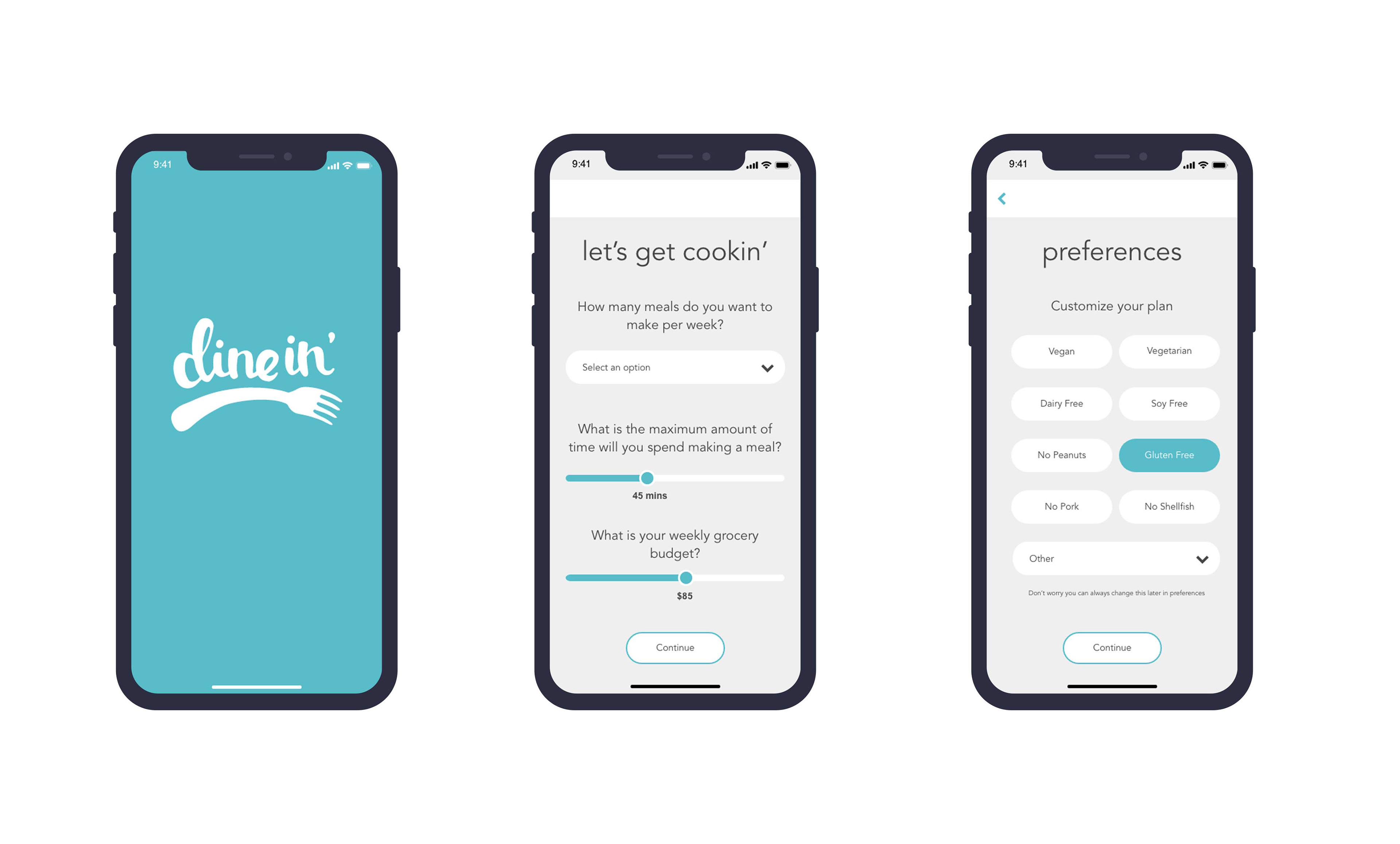 Please see video below to see app walk-through